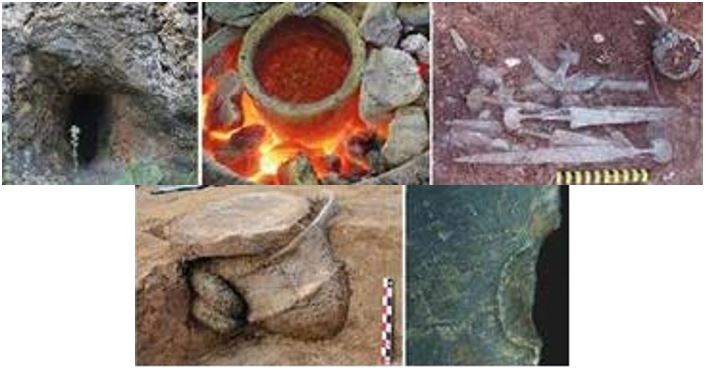 DEWA_2023
From Mine to Object - Dialogues between Eastern and Western Archaeometallurgy (3rd-1st millennium BC)
Scientific responsibility :
Martin Sauvage
Christine Lorre
Marilou Nordez
Claude Mordant
Partnership :
CReAAH
Traces
Association pour la Promotion des Recherches sur l'âge du Bronze et Société préhistorique française
Funding :
DIM PAMIR
Equipe VEPMO – ArScAn
FMSH
SPF
APRAB
Musée d'archéologie nationale
IFPO
ArScAn
Summary :
Non-ferrous archaeometallurgy, as a discipline that studies the entire process of ancient metallurgy, from the extraction of copper, tin, gold or silver ore to the present state of archaeological objects, has become highly structured over the last two decades. Considerable progress has been made in our knowledge of these processes, whether it is a question of extractive metallurgy, elaboration (from ore to metal) or transformation (from metal to finished objects), as well as the biography of the products of metallurgy (from finished objects to their current state). This structuring of archaeometallurgical research has been accompanied by a certain compartmentalisation. As a result, research is fairly compartmentalised between mining, archaeometry, technology and archaeology on the one hand, and between Europe and the Near East on the other. In an interdisciplinary perspective, the various speakers will respectively address the issues of: 1) extraction of metal ores, 2) places, tools and actors of metallurgical production, 3) « chaînes opératoires » – from metal to finished products and 4) exchanges and uses of metallurgical products (from archaeological contexts to the laboratory).