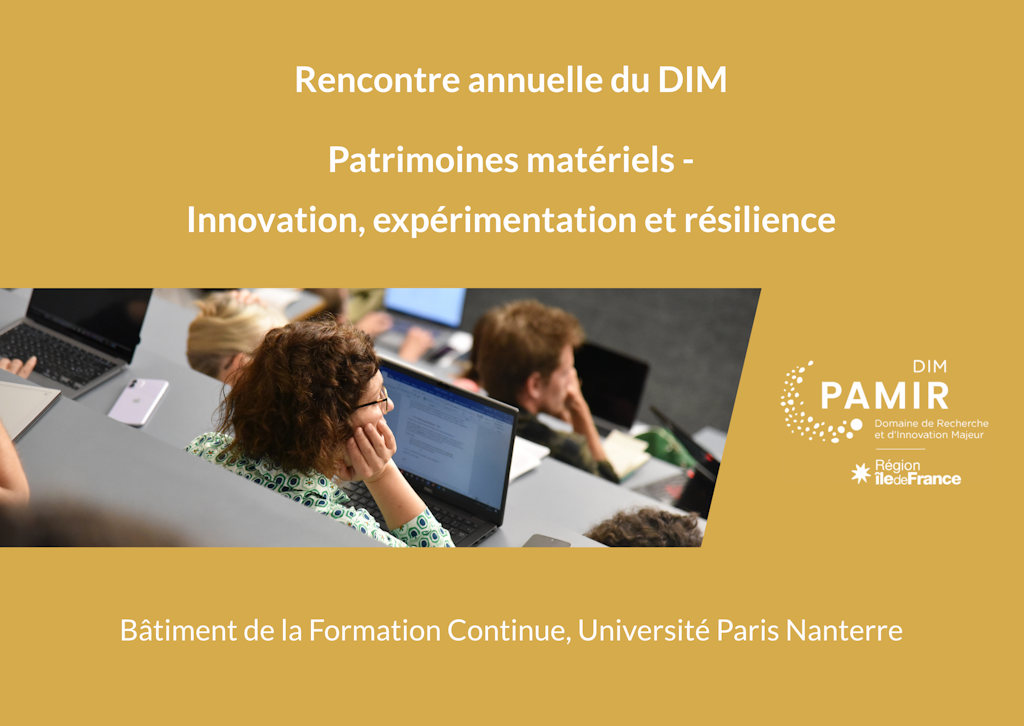 The DIM PAMIR Annual Meeting will take place on December 7, 2023 in the Salle des Conférences of the Bâtiment de la Formation Continue at Université Paris Nanterre (200 Avenue de la République, 92000 Nanterre). The purpose of the meeting is to review the various ways in which the DIM works, take stock of the first year and announce the calls for projects that will be launched in 2024.
One of the highlights of 2023 was the evolution of the "PhD and post-doctorate" call for projects, with the possibility of including a restoration service in the application, and the creation of the "Référentiels franciliens" call for projects. In addition, the conditions for submitting projects under the "PhD and post-doctorate" call for projects are set to change in 2024.
The Annual Meeting is therefore an ideal opportunity for you to ask any questions you may have!
For further information, please consult the website of the event: https://pamir-ra2023.sciencesconf.org/
Registration is free but mandatory.