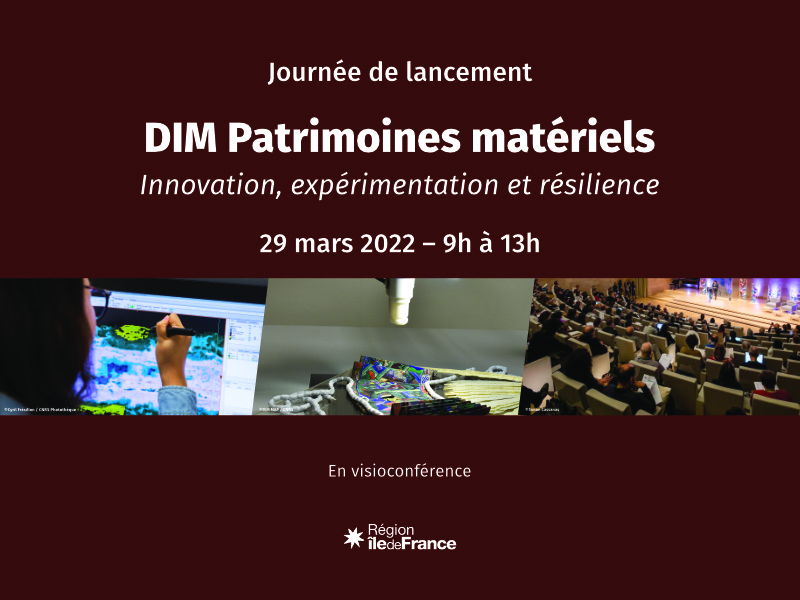 The launch day of the DIM Patrimoines matériels – innovation, experimentation and resilience will bring together the members of the Ile-de-France network dedicated to the study of ancient materials. It will be held on March 29, 2022 from 9:00 am to 1:00 pm via videoconference.
This day aims to present the scientific program of the DIM PAMIR and the calls for projects 2022.
Find all the information on the dedicated website.