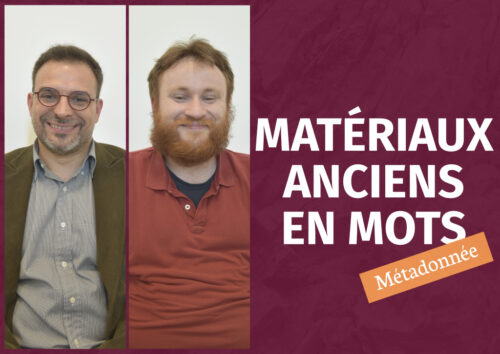 A word can be at the same time common, enigmatic, strange, rich in meaning… The new video of our series Matériaux anciens en mots is online !
The word to discover today is "metadata" ! Discover here what Maximilien Petit and Davide Gherdevich say about it.
To see other videos of the series, go to the Youtube channel of DIM Patrimoines matériels – innovation, expérimentation et résilience.