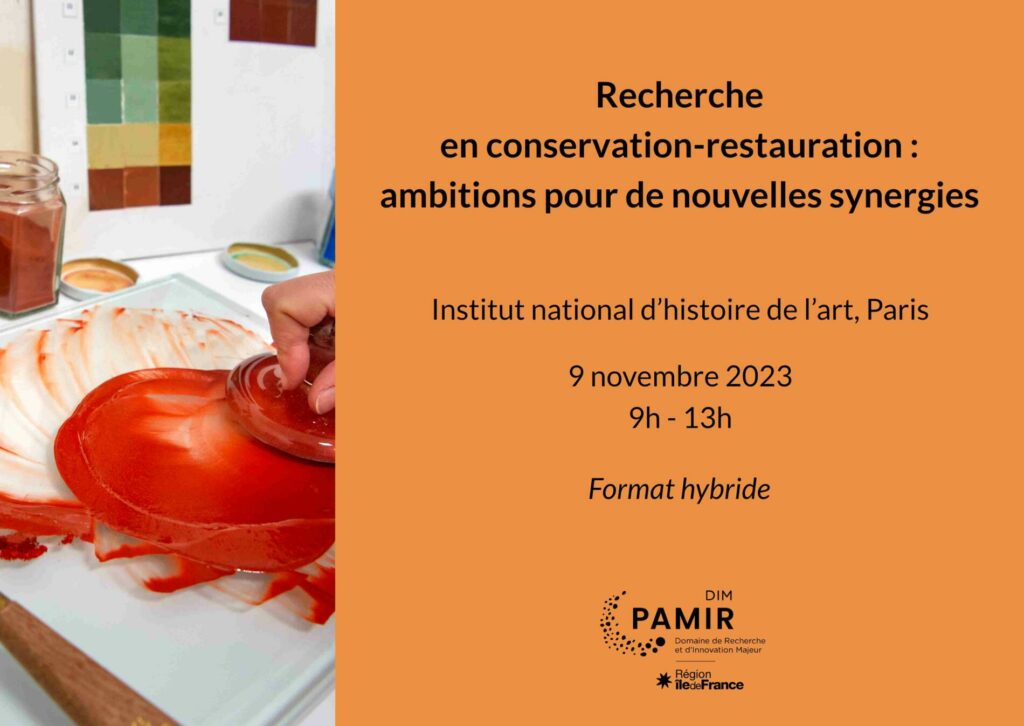 The DIM PAMIR is organising the workshop entitled "Research in conservation-restoration: ambitions for new synergies".
It will take place on November 9, 2023, from 9 AM to 1 PM, in the auditorium of the Institut national d'histoire de l'art (Paris).
This meeting is organised within the framework of the new call for projects "Doctorate and post-doctorate" of the DIM PAMIR which, for the first time in the Île-de-France, supports restorers who are partners in a research project with a specific budget.
The objectives of the event are:
– discuss and demonstrate the productive and innovative nature of collaborative work
– help the teams to respond to future calls for projects
For further information, please consult the website of the event: https://dim-rech-rest1.sciencesconf.org/
Registration is free but mandatory.