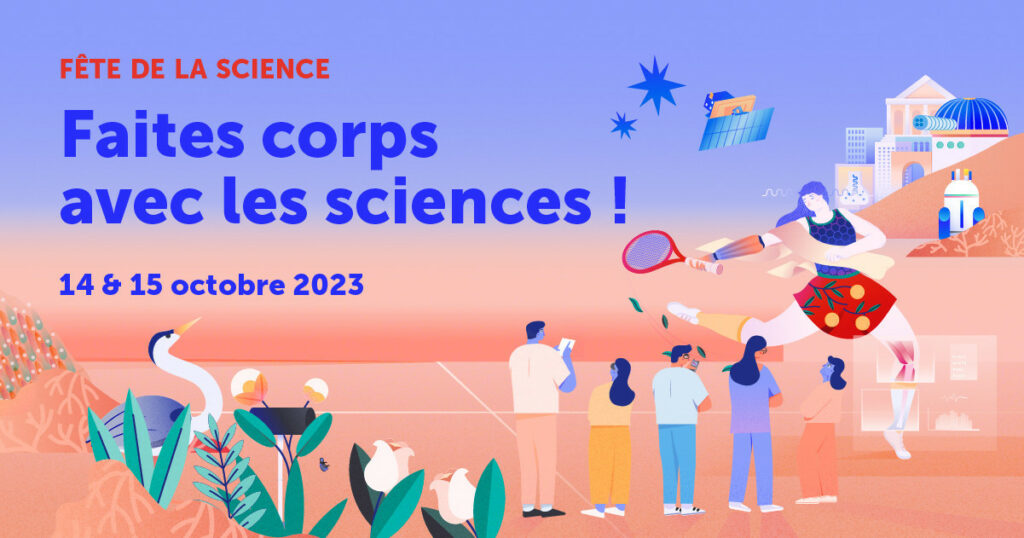 DIM PAMIR joins forces with other DIMs – BioConvS, C-BRAINS and MaTerRE – for the 2023 edition of "Fête de la Science"!
Let's meet in the Village of Sciences of Sorbonne University (Pierre and Marie Curie campus) on Saturday 14 October, from 10.30 AM to 6 PM.
Come on Stand n°14 « DIMENSCIENCES » – « Carrefour des sciences » area between towers 44 and 54 – to talk with the young scientists from the projects ANARMED, COBRA, DOM-NAT, EDEN, M(IA)2 and TufAnthrop ! The programme includes a variety of samples, a waste sorting workshop and posters, with the aim of stimulating interest in science among young people and the general public.
More information about the event: https://www.sorbonne-universite.fr/actualites/fete-de-la-science-2023